INTRODUCING OUR NEW SENSI-PEDI RANGE

A Luxury Sensory Pedicure for mind, body and sole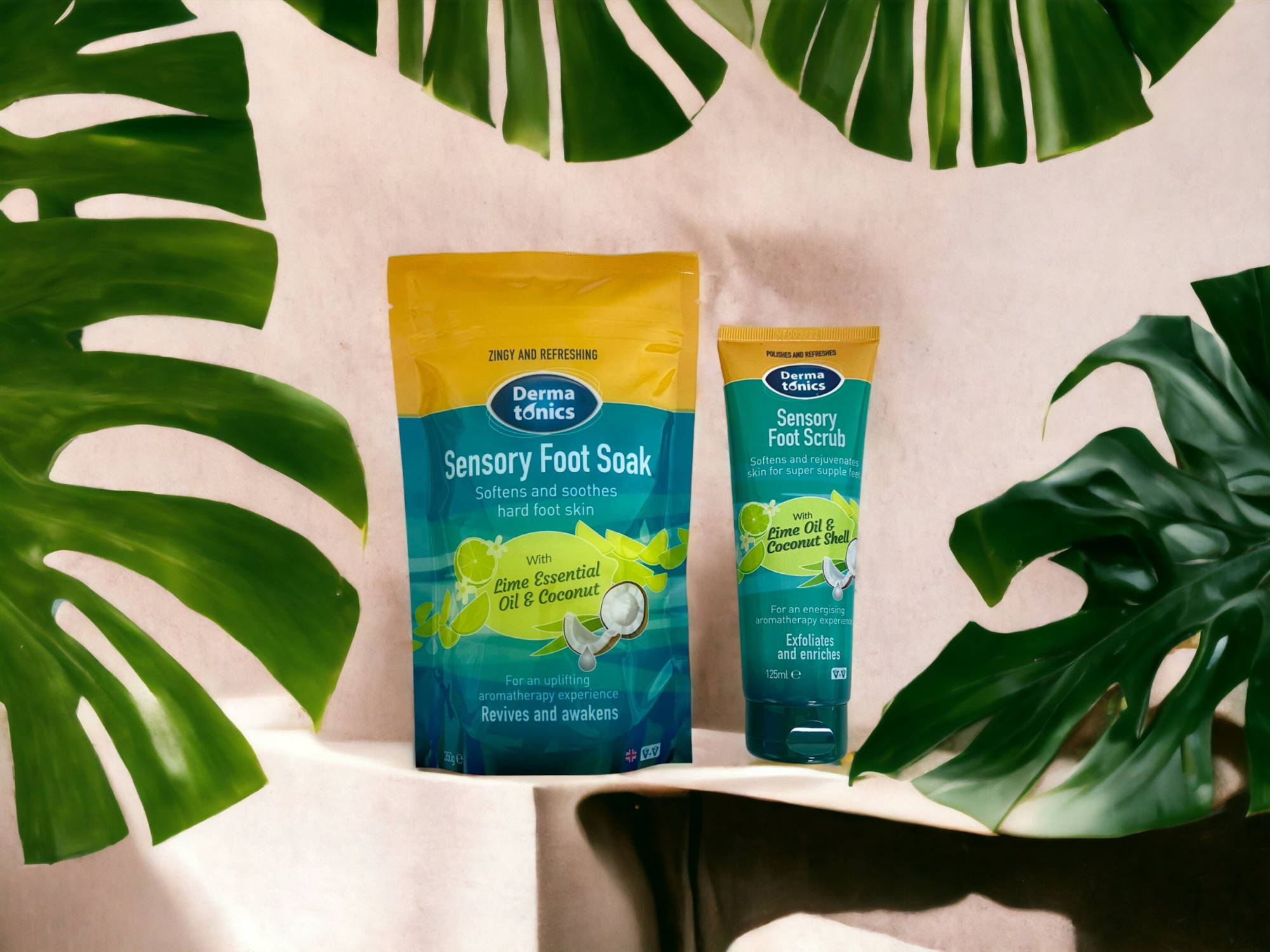 Combining the uplifting fragrances and essential oils of nature's finest ingredients, our new Sensi-Pedi range delivers a unique and restorative experience for the feet and senses unlike any other pedicure treatment before!
Our products are widely prescribed by NHS professionals and trusted by leading podiatrists everywhere. Now we have collaborated with the industry experts to develop a sensory collection which, is not only sustainable and suitable for people with diabetes, but formulated with the science to make feet feel great!
THE SENSI-PEDI EXPERIENCE STEP BY STEP
Explore our guide for the perfect Sensi-Pedi experience - But feel free to switch up the routine as necessary!
Start by cleaning feet with a warm, wet towel.
Add 1-2 tablespoons to hot water and soak feet for 15 minutes.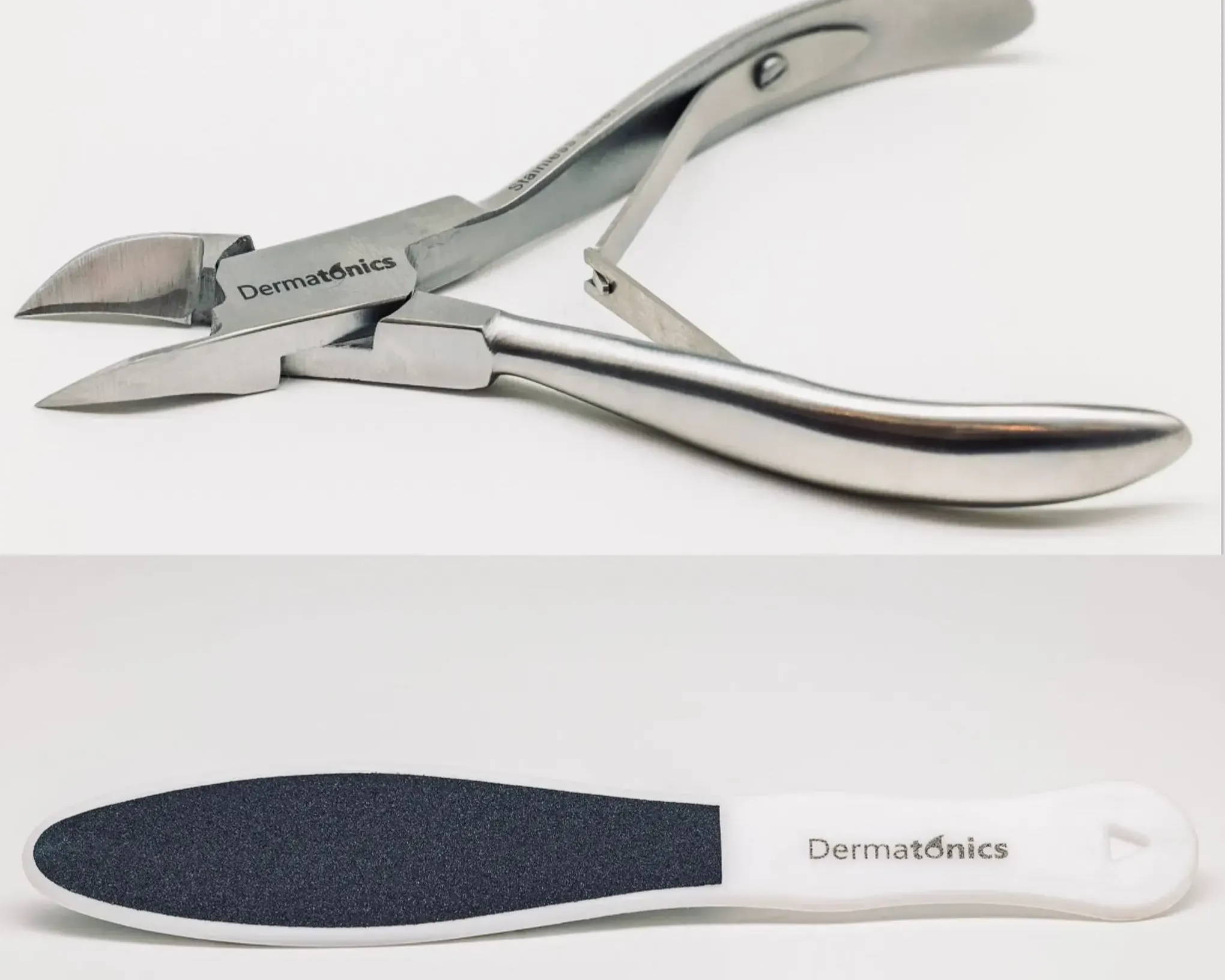 Cut the nails straight, using sharp clippers to create a smooth edge.
Next, debride the feet - Buffing the areas prone to hard skin in circular motions.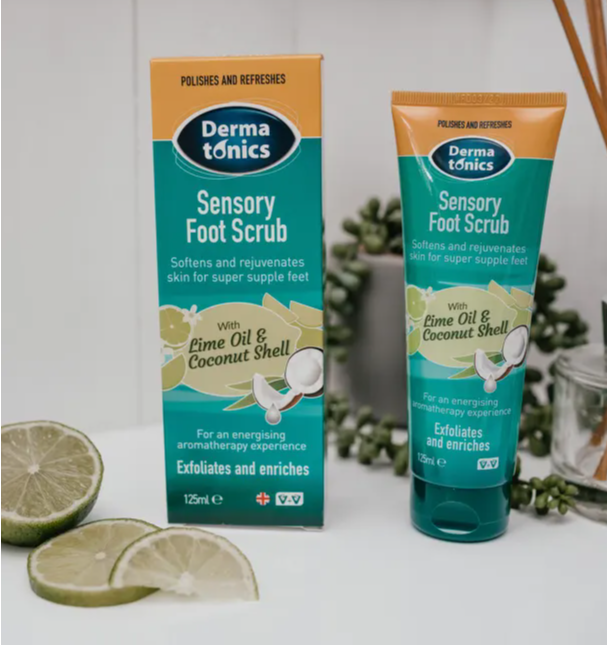 Rub the foot scrub delicately into the skin before rinsing with warm water and drying feet.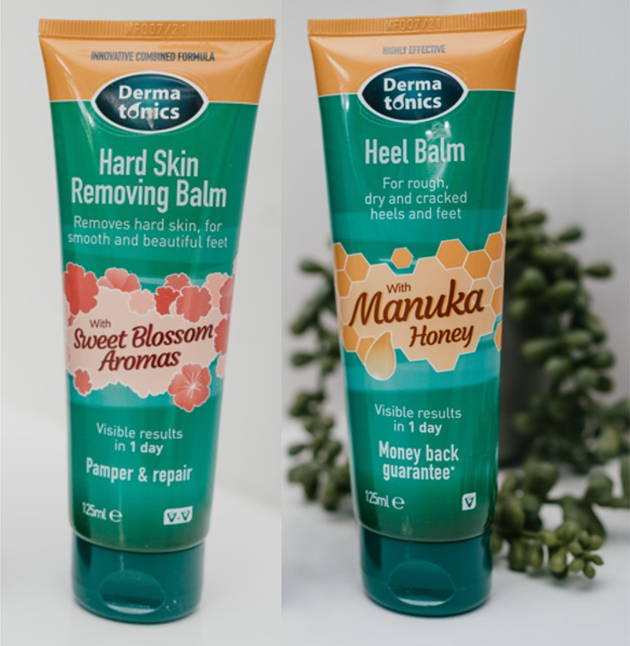 Apply either our Hard Skin Removing Balm, or alternatively, opt for our Heel Balm with Manuka Honey instead.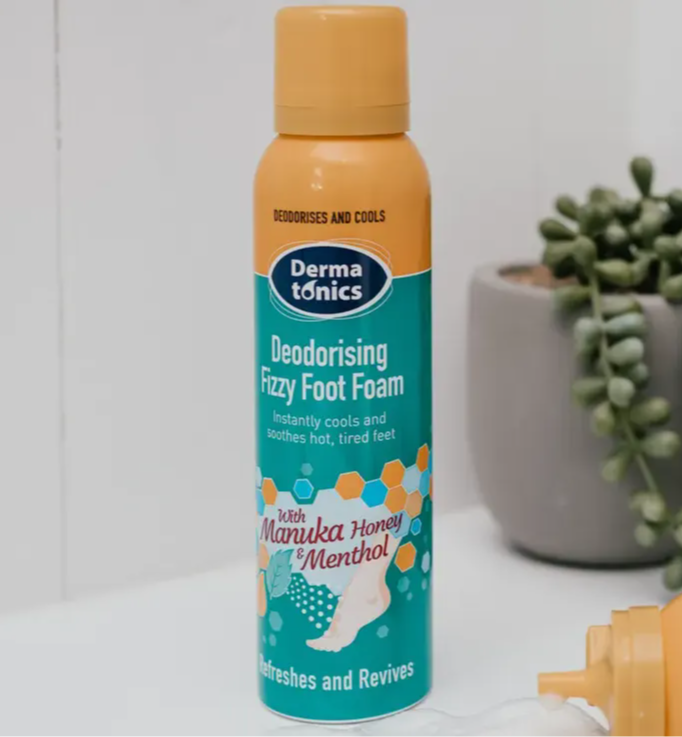 6. Deodorising Fizzy Foot Foam
Shake well before spraying onto the feet and lower legs - Wait for the foam to fizz before softly rubbing into the skin.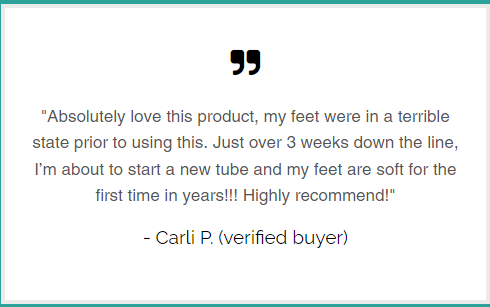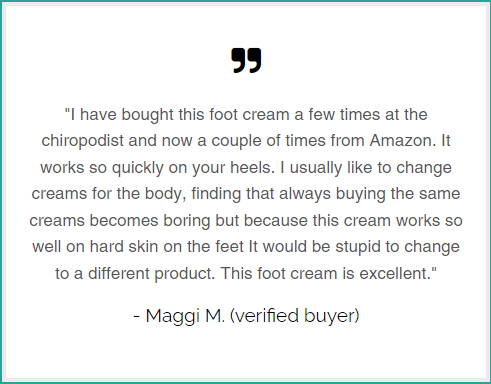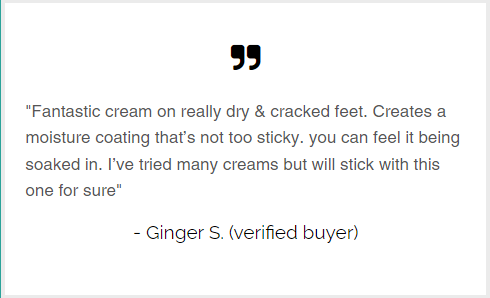 Infused with invigorating lime essential oil and coconut, our Sensory Foot Soak awakens the senses, while softening and soothing hard foot skin.
In folklore, lime essential oil is well known for cleansing, purifying and renewing the spirit and mind.
Featuring coconut shell, our vegan Sensory Foot Scrub gently buffs away hard foot skin - complete with lime essential oils to awaken the senses and produce an energising aromatherapy experience!
Not only are coconuts exfoliating, but their oil, water and outer husk are also beneficial to the skin - making this plant super sustainable, since no part is wasted!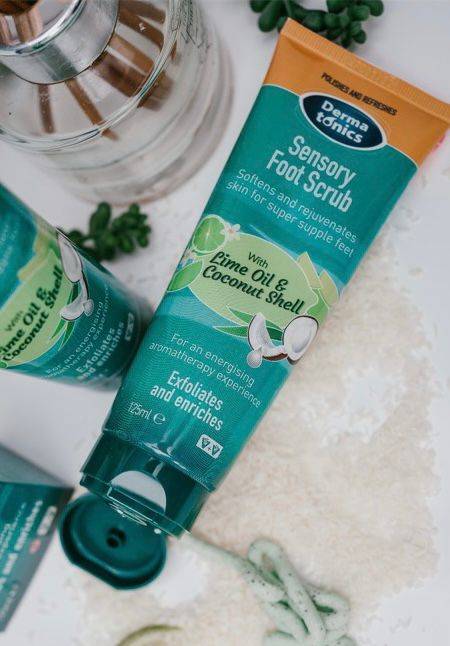 Heel Balm with Manuka Honey

Our Natural Care Heel Balm contains New Zealand Manuka Honey which hydrates and draws moisture into your skin, making it ideal for people with very dry feet.
We have many testimonials from delighted customers who have tried numerous other products without success, only to discover that Dermatonics Heel Balm really does work!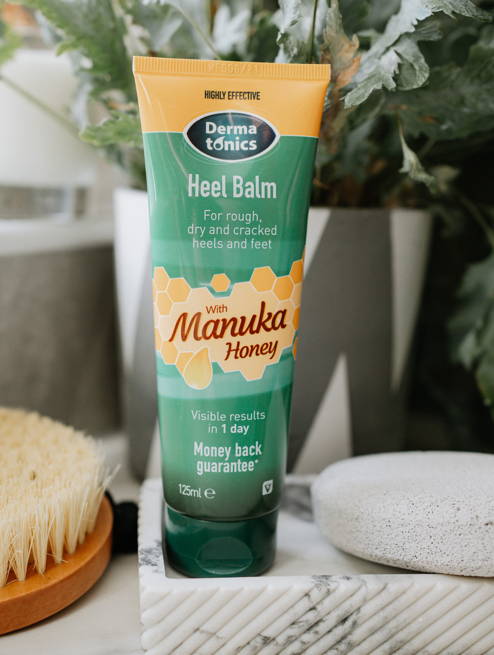 Our Natural Care Hard Skin Removing Balm contains moisturising shea butter and hydrating Swedish oat lipids, which work together to gently moisturise away unsightly hard skin. As well as being highly effective, it is also beautifully scented.
This product is real pampering treat during a pedicure or on its own, leaving you with smooth and beautiful feet – and visible results in just 1 day.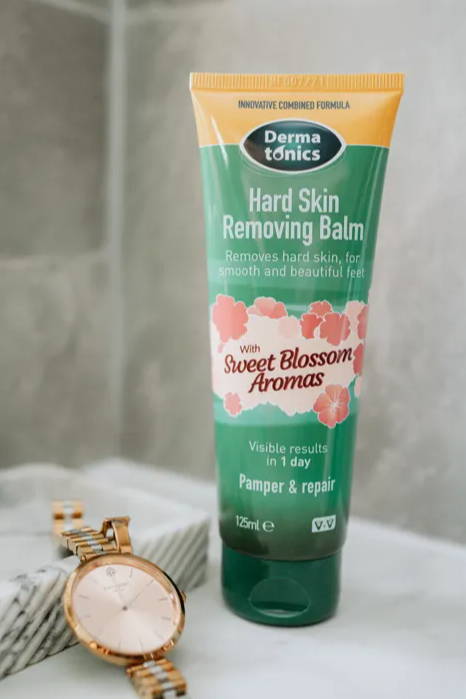 Deodorising Fizzy Foot Foam

Our Deodorising Fizzy Foot Foam instantly cools, deodorises and refreshes hot, tired feet, producing a unique fizzing sensation to revive and rejuvenate the skin.
Featuring menthol and New Zealand Manuka Honey, apply twice a day to stay cool and fresher for longer!